A sore throat can happen anytime and can affect the quality of your daily life, but did you know that the cure might be hiding somewhere in your home?
The main symptoms of having a sore throat is when you feel irritation in the throat, especially when you swallow (it can be painful). Regardless how serious your sore throat is, here are some effective home remedies that can help ease it .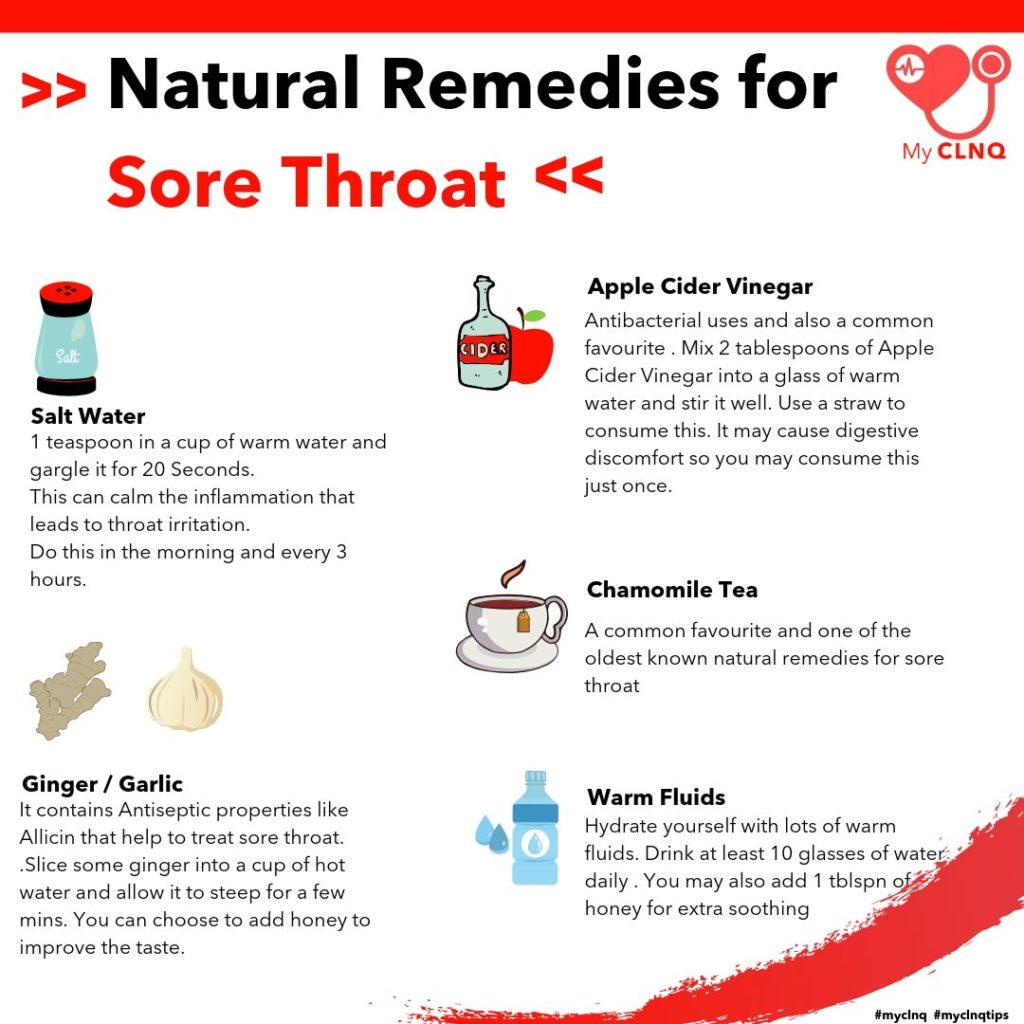 Salt Water Gargle
1 teaspoon in a cup of warm water and gargle it for 20 Seconds.This can calm the inflammation that leads to throat irritation.Do this in the morning and every 3 hours.
Apple Cider Vinegar
Antibacterial uses and also a common favourite . Mix 2 tablespoons of Apple Cider Vinegar into a glass of warm water and stir it well. Use a straw to consume this. It may cause digestive discomfort so you may consume this just once.
Ginger / Garlic
It contains Antiseptic properties like Allicin that help to treat sore throat.Slice some ginger into a cup of hot water and allow it to steep for a few mins. You can choose to add honey to improve the taste.
Chamomile Tea
A common favourite and one of the oldest known natural remedies for sore throat
Warm Fluids ( add Honey)
Hydrate yourself with lots of warm fluids. Drink at least 10 glasses of water daily . You may also add 1 tablespoon of honey for extra soothing