In remembrance of those who lost hope and the Suicidal Prevent Awareness Week, We decided to talk about Depression. What are the signs of someone who is depressed and understanding how to go about treating it.
These are some signs that may suggest that you are simply " Burn Out"If you ignore this and not change your lifestyle it may result in Depression.

Take a PAUSE. Maybe it is your career, your work environment ; maybe you're stuck in a toxic relationship or having problems with your family. It could even be a bad habit you adopted in your daily life. 
A lot of time people with depression may not even know they have one because they don't seem sad all the time and some symptoms can be less obvious. This include "invisible symptoms" such as a sudden change in sleeping patterns, change in appetite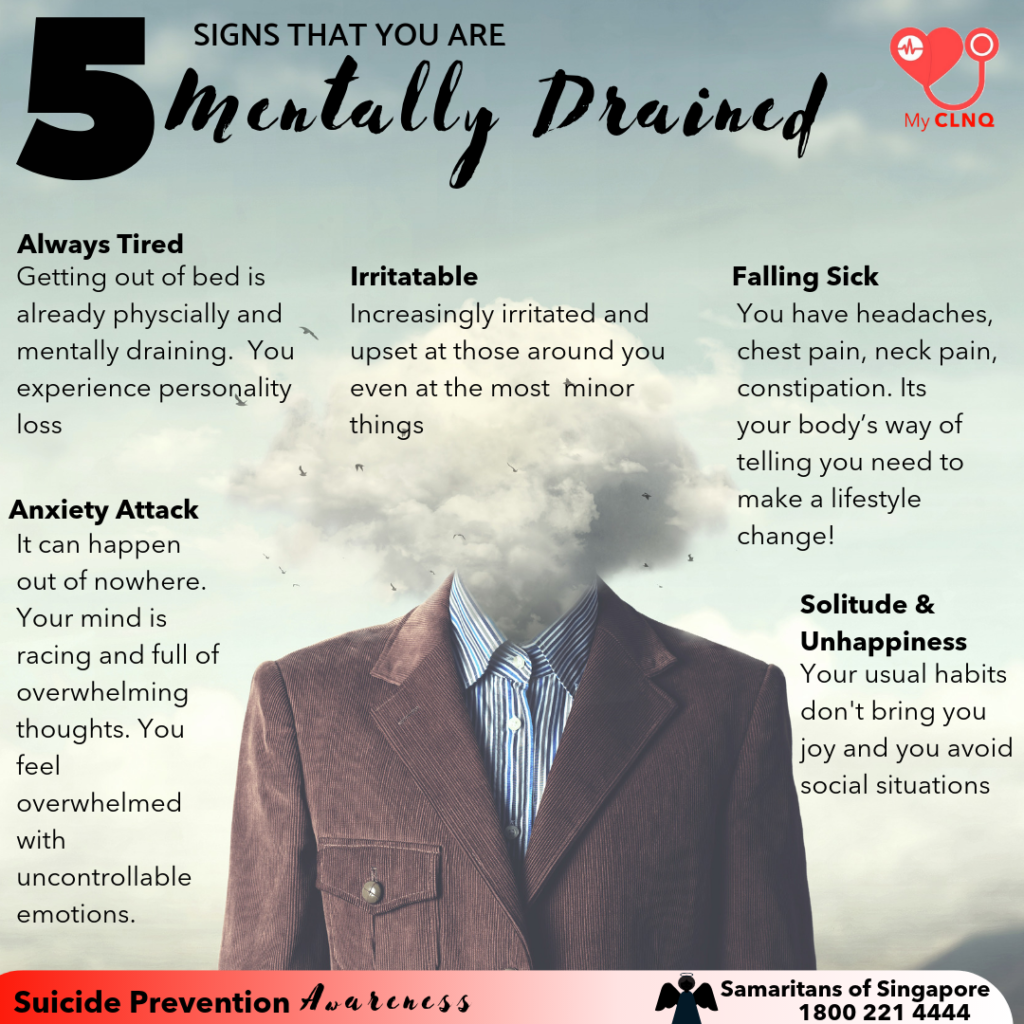 5 signs that you are Mentally Drained
Life is unpredictable and doesn't always go your way. Long term stress may result in Mental Drainage and can cause Depression if you don't change your lifestyle and take care of it. Here are some warning signs that you might be Mentally Drained
You are always tired: Getting out of bed is already physically and mentally draining.  You experience personality loss
Random anxiety attack : It can happen out of nowhere. Your mind is racing and full of overwhelming thoughts. You feel overwhelmed with uncontrollable emotions.
Easily irritable : Increasingly irritated and upset at those around you even at the mostminor things
You fall sick : You have headaches, chest pain, neck pain, constipation. Its your body's way of telling you need to make a lifestyle change!
Solitude and Unhappiness : Your usual habits don't bring you joy and you avoid social situations
If you prolong this lifestyle that causes stress on you physically and mentally, it could lead to Depression. It is important to recognise these warning signs and eliminate the cause of stress.
Image via: AHealthBlog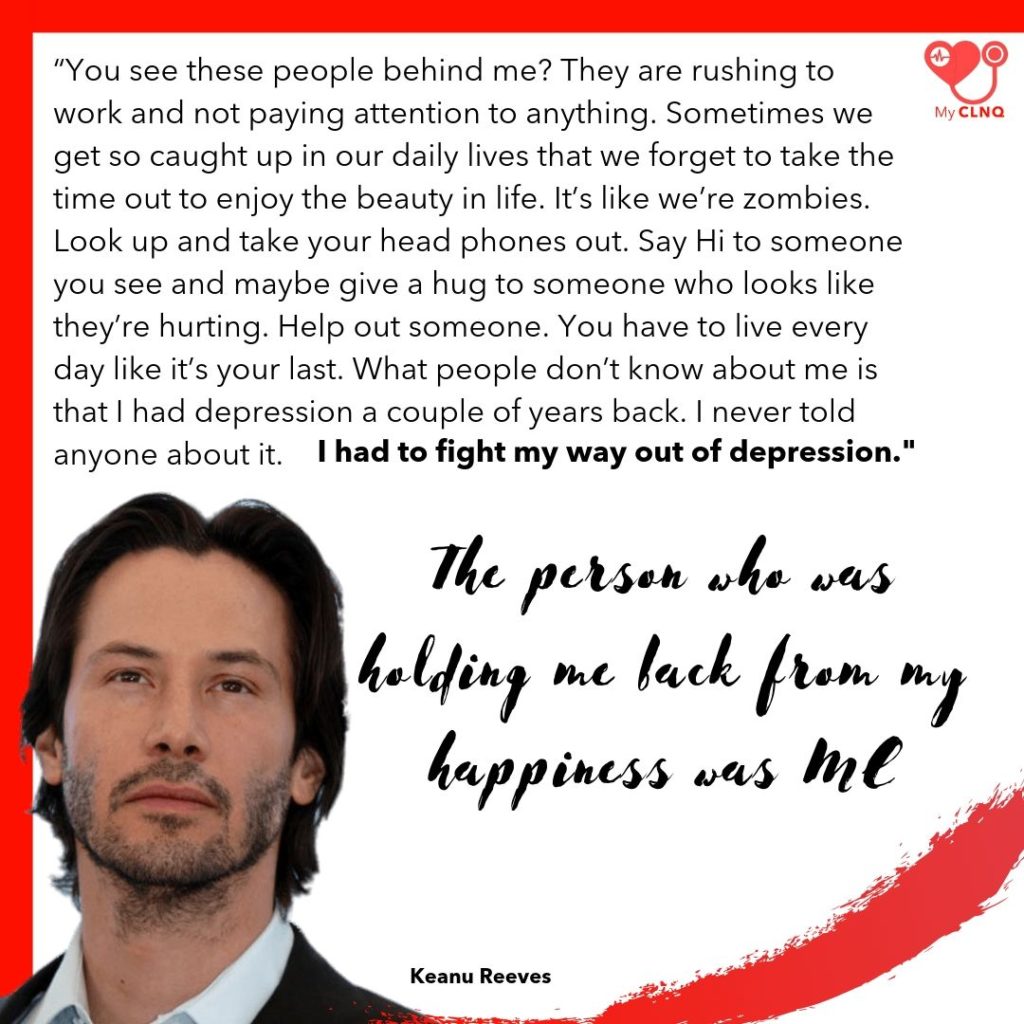 Talk to someone today because it can get better if you want it to be !
There are people who wants to help if you reach out
Samaritans of Singapore : 1800 221 4444