Good dental hygiene starts from young. Parents need to cultivate good dental hygiene habits the moment they have teeth. The good news is, kids are excited to learn new things and this includes brushing their teeth. Here are some tips on how to get them started early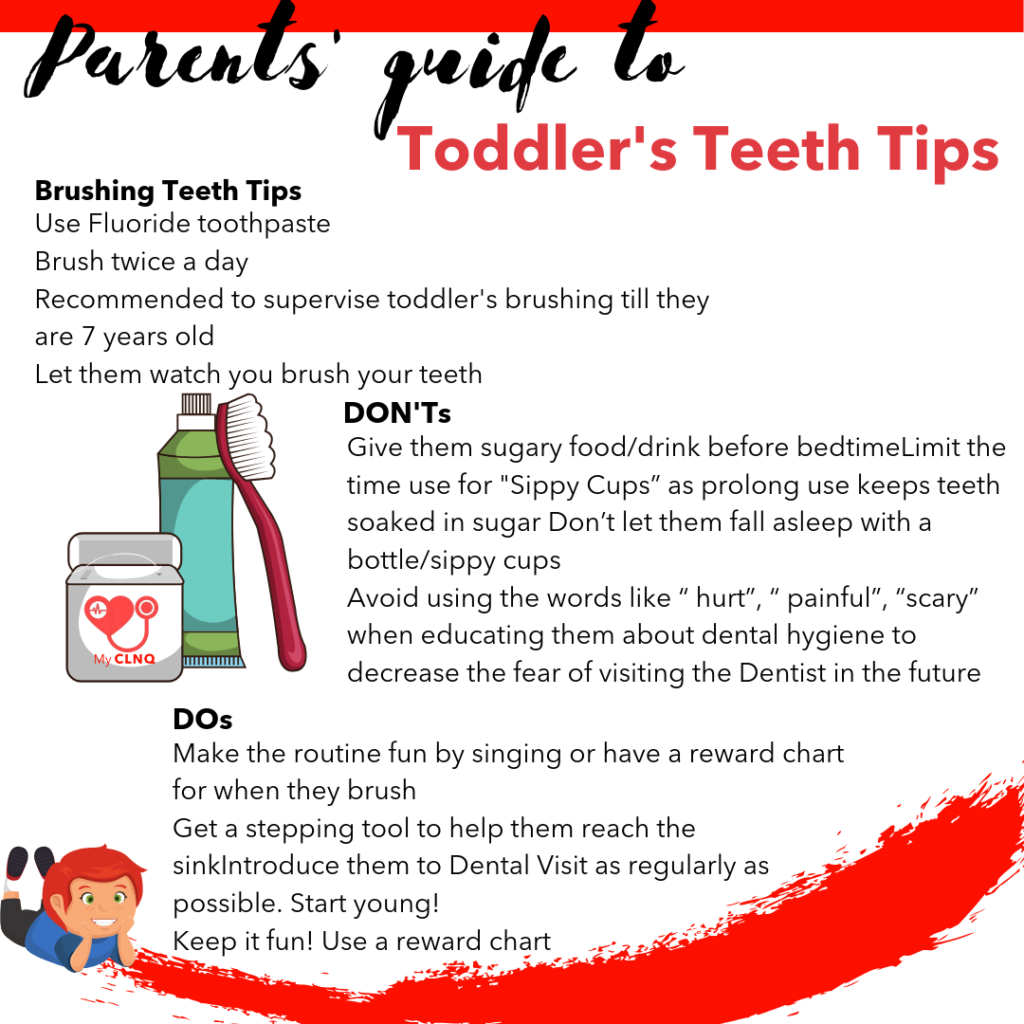 Tips on Brushing Teeth for Toddlers/Kids
-Use Fluoride toothpaste ( Use a pea-size amount)
-Brush twice a day ( Keep this morning and before bed time routine)
-Recommended to supervise toddler's brushing till they are 7 years old ( It is important to ensure they are brushing correctly especially when they are only beginning to learn how to do it)
-Let them watch you brush your teeth ( Kids at this age loves to "copy" and if they see you brushing your teeth, they would be eager to do it too)
The Don'ts
-Give them sugary food/drink before bedtime
-Limit the time use for "Sippy Cups" as prolong use keeps teeth soaked in sugar
-Don't let them fall asleep with a bottle/sippy cups. Remove them from their mouth as soon as they fall asleep or before they sleep.
-Avoid using the words like " hurt", " painful", "scary" when educating them about dental hygiene to decrease the fear of visiting the Dentist in the future
The Dos
-Make the routine fun by singing or have a reward chart for when they brush. There are lots of fun songs on dental hygiene you can find on Youtube to make this routine enjoyable.
-Get a stepping tool to help them reach the sinkIntroduce them to Dental Visit as regularly as possible. Start young!
– Use a Reward Chart overtime they brush their teeth. This makes it a lot more fun for the kids and they will be more willing to do it.
Download a FREE PRINTABLE REWARD CHART to encourage your kids to brush their teeth. You can save the following chart and print it!