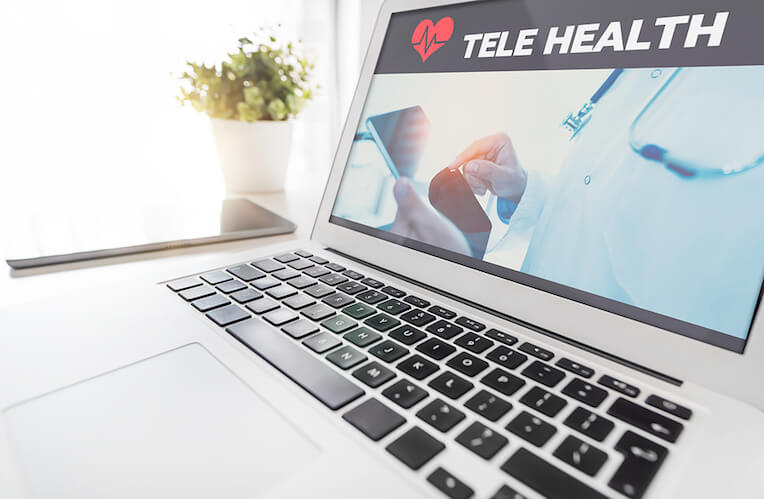 Discover, engage, and expand your network digitally – all during Asia Healthcare Week! Along with 60 over speakers globally, SSIVIX Lab is honoured to be part of this esteemed panel to share our expertise in the telehealth field and beyond.
Amid the pandemic, Asia Healthcare Week's 6th annual conference aims to shed light on the various success stories to extend participants' frontiers of knowledge. Combined with the 7th Annual Healthcare Facilities Asia and 4th Annual Digital Healthcare, some of the key discussion following this year's theme includes the following:
AI applications & COVID-19
Repurposing Healthcare Facilities
Health Insurance Product Models and Pricing
COVID-19 and Health Insurance Market
Healthcare Heroes – Celebration for the Brave Hearts
Happening from 2nd to 4th September 2020, the conference aims to address both emerging and potential shifts in the healthcare industry amid and beyond the COVID-19 pandemic. Concerns regarding affordability, implementation of technology, investments, and revamping future facilities will be addressed through long-term solutions.
Participate in discussions delivered by healthcare's industry leaders
As we navigate our way through the uncertainties, we think that the content could not be more apt in terms of fitting the current climate. By signing up, you're merely a few taps away from getting access to more than 45 virtual livestream sessions, where you'll get the chance to engage with the speakers through live polls, Q&A sessions and more.  There is also a virtual exhibition and virtual networking opportunities available.
And to our Healthcare Heroes, this event is free for these groups of people:
Healthcare staff working on the frontlines in regional hospitals
Infectious Disease Centres
Emergency Departments
Nursing
COVID-19 Response Task Force teams
Look out for our co-founder, Anwar Rafique, who will be taking a deep dive into the digital health ecosystem. His presentation will be supplemented with relevant MyCLNQ case studies as well. More information below:
Programme: 7th Annual Healthcare Facilities
Date: 4th September 2020, Friday
Time: 1700hrs
Panel: Digital Health Ecosystem Roadmap: MyCLNQ – Connecting all your healthcare needs
We are absolutely delighted to talk about our mobile application, MyCLNQ. From enabling users to see a doctor online to booking a medical transport, MyCLNQ was birthed out of the need to extend the reach of healthcare services beyond healthcare facilities.
In addition, Anwar will also be the moderator for the session "Healthcare Heroes – Appreciation and Celebration for the Brave Hearts!"  to be held on 2nd September at 17:30hrs.
More about MyCLNQ
With our built-in AI feature, our app provides real-time updates on the availability of the earliest available doctors and nearby clinics. In record time, you can skip the long queues by confirming your appointment booking. You have the option of consulting a virtual doctor from the comfort and security of your own home – especially considering the ongoing pandemic. Be it for your loved ones or yourself, you can also schedule for a private ambulance, where medically-trained escorts will assist you on this medical transport.
In just one app, you're a step closer to making smart, digital choices through a host of services available. This aligns with our vision of enhancing the lives of Singaporeans via digital means.
And what better way to find out more about MyCLNQ's role in the digital healthcare landscape, than through one of the few people behind the creation of this app? So, don't miss out on Anwar's presentation and register for the online experience today.
For more information, visit www.asiahealthcaresummit.com