Some people fear of boredom during the lockdown that Singapore just implemented. Take this time to relax, meditate. Take this time to reconnect with family members. Here is some list of things to do to make the most of it.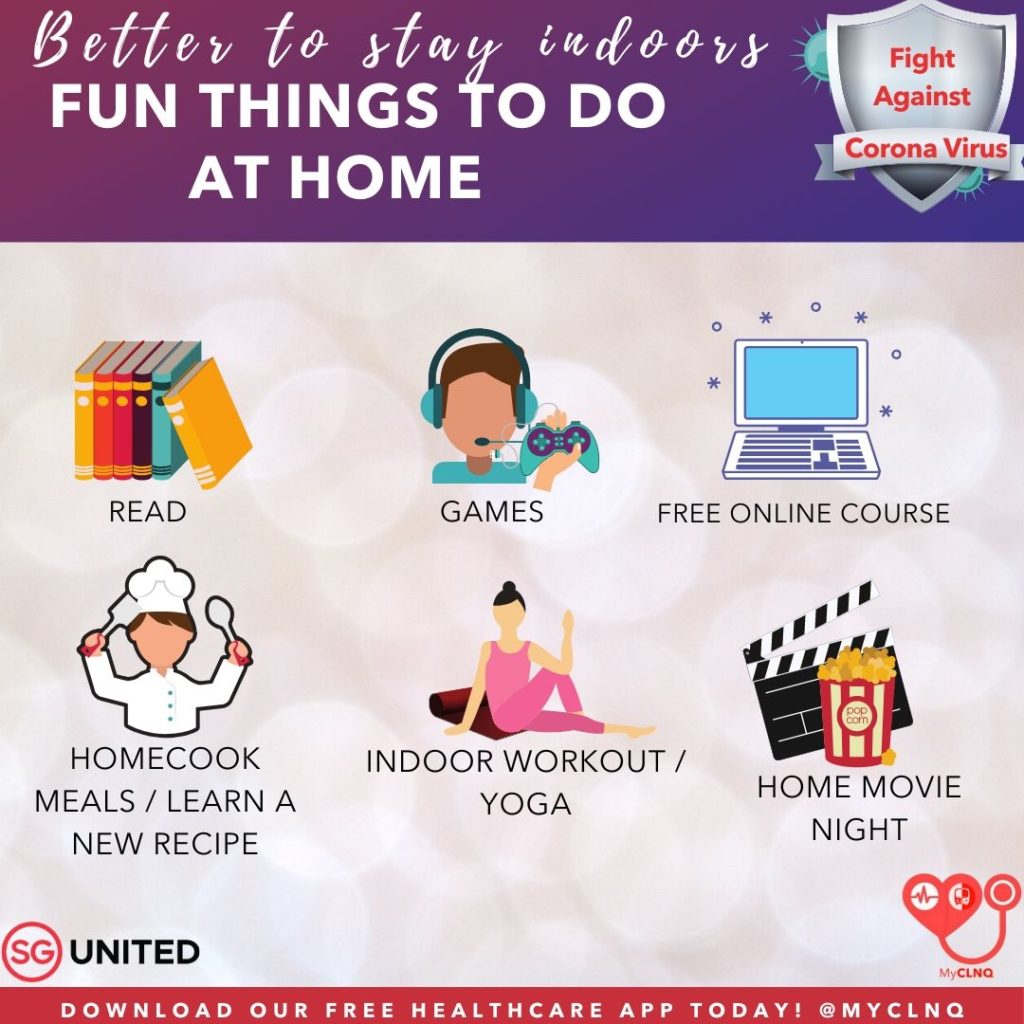 Read. Have people forgotten about books? When is the last time you actually have this luxury to just sit and read with a nice cup of coffee?
If you don't have any books to read and you can't go to the book store, there are so many online books you can download or even audiobooks.
Reading is actually relaxing and a habit of most successful people. Bill Gate reads 50 books a year!
Games. Yes, online games. Remember how fun it was. Remember how annoying it is to stop playing all because you have lunch plans outside, or because you need to run for an appointment. Now you have the luxury of time and being indoors. Play NEW games and support local game developers
Free online course. There is an abundance of educational resources on the web readily available for anyone who wants to learn. You can go to websites that offer free courses like Udemy, Coursera, Future. So many skills you can learn to master
Homecook Meal. Learn new recipes
You don't always have to rely on hawker centres and take out meals. Give your mum a break, or whoever does the cooking by shifting meal routines. Take turns cooking a meal. Improvise on your cooking skills by learning new recipes online. There are youtube tutorial videos for cooking just about ANYTHING
Indoor Workout/Yoga Don't give yourself any more excuses. You can still be healthy and fit indoors. You don't have to go to the gym or run to the beach. You can do all these at home.
Home Movie
Download a movie online or simply Netflix. Set a time for everyone to watch and enjoy together. You can even prepare popcorns and bites just to make it extra enjoyable
We hope that we have inspired you to do a thing or two from the list we suggested. Let us know which one you are enjoying most.