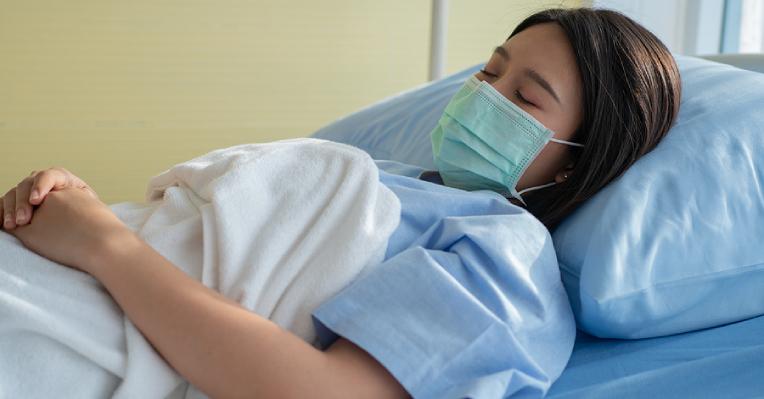 It has already been more than two years since the COVID-19 pandemic began. However, there are still a lot of people around the world who catch the coronavirus despite significant efforts in vaccine distribution. Some of these people acquire the virus for the first time, while others are getting reinfected. In fact, the number of COVID-19 reinfections in the world have increased rapidly in recent times.
Reinfection with the coronavirus that causes COVID-19 means that an individual was infected and recovered but later became infected again. Generally, most people will develop some form of protection from repeat infections after recovering from COVID-19. However, reinfections do happen. Thus, undergoing regular virtual ART tests in Singapore is recommended. This article talks about how common and risky COVID-19 reinfections actually are. Read on to learn more.
How Common Are COVID-19 Reinfections?
As mentioned before, the number of COVID-19 reinfection cases has gained traction globally. For instance, in New York, there were about 393,000 individuals who got repeat cases of COVID-19 from January 2021 to September 2022. In Hawaii, the percentage of COVID-19 cases involving people who had an infection previously has increased to around 10% of the new confirmed cases.
In Singapore, the government recorded more than 8,800 cases of COVID-19 reinfections in just five months in 2022. Most of these reinfection cases involve people under the age of 60, with the majority having only mild symptoms. Based on the data gathered, people infected with the Delta variant of the virus have a much higher chance of getting infected again.
According to some health experts, the increase in COVID-19 reinfections is not surprising and is even more likely to continue as the protection from previous infections wanes. As such, getting a booster dose is highly advised because it can help reduce the chances of reinfection, though not by much. Additionally, undergoing a tele ART test remains very important, even for those individuals who have already caught the virus once.
Is Reinfection Bad for You?
According to the Centers for Disease Control and Prevention (CDC), individuals who recover from COVID-19 keep antibodies that provide them with some protection against reinfection. However, there is always a possibility of a repeat infection; if that happens, the consequences may eventually result in unexpected health difficulties.
For example, in a preliminary study conducted at Washington University in St. Louis, it was found that patients who got infected with COVID-19 more than once had higher risks of having or dying from a heart attack than those who only caught the virus once. Gastrointestinal, kidney, and lung health risks were also greater among those who got reinfected.
In the same study, the authors concluded that adverse health outcomes were lowest in individuals with only one infection, increased in those with two infections, and were highest in those with three or more infections. Furthermore, people with COVID-19 reinfections were three times more likely to be hospitalised and twice as likely to die than those without reinfection.
Does Reinfection Increase the Risk of Long COVID?
One of the primary concerns regarding COVID-19 reinfection is whether or not it increases the risk of long COVID. The term "long COVID" essentially refers to the situation wherein individuals experience the symptoms of COVID-19 for longer than expected after first contracting the coronavirus. According to experts, there are lots of variables out there that contribute to the possibility of long COVID.
It is still unclear whether reinfections raise the risk of long COVID or worsen its symptoms. Nonetheless, what is clear now is that the updated vaccines should minimise an individual's risk of getting reinfected and keep them out of the hospital. Vaccines generally protect people from getting seriously ill and from experiencing the symptoms of COVID-19 for a long period.
Conclusion
Despite enormous vaccine efforts, cases of COVID-19 reinfection seem to be unavoidable. As reinfections increase, standard precautionary measures, such as masking up in public spaces and indoors, as well as testing before large gatherings, can help minimise risks. Even though most countries have already eased up their restrictions, it is important to remember that the coronavirus is still around. As such, everyone should remain as cautious as possible regarding their health.
If you are currently experiencing some symptoms of COVID-19, do not hesitate to get a supervised ART test booking now via the MyCLNQ app! As the leading app for telemedicine in Singapore, MyCLNQ will assist you in addressing all your medical needs, from setting up an online medical consultation and booking a virtual ART test to hiring a private ambulance in Singapore. For more information about our app and services, feel free to contact us today.