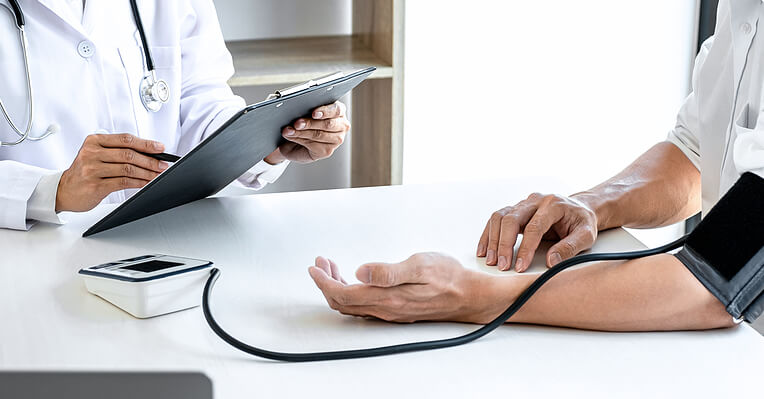 Many have the misconception that they should only see a doctor when they are feeling unwell. But doctors have suggested that regular check-ups are needed to keep a record of one's health.
As the old saying goes, "prevention is better than cure." Health screening is something that shouldn't be avoided as it can decrease the chances of complications occurring. We explore below on why regular health screenings are so important to help you stay on top of your health.
What is health screening?
Health screening involves the usage of tests, physical examinations, and other procedures to detect any medical conditions or identify potential problems at an early stage. For instance, it can include a blood glucose test, blood pressure test, and other add-ons like ECG and urine analysis.
Starting from your 20s, going for health screening is essential for everybody as it can detect diseases in patients who do not have any signs or symptoms. If your immediate family has a history of a certain disease or illness, it is recommended to get tested for it as the condition can be hereditary.
Why should I go for health screening?
On top of having a balanced diet and exercising regularly, going for regular health screenings is important in maintaining a healthy lifestyle. Medical experts suggest that a full-body screening is vital for everyone, regardless of your age. There are many benefits to attending regular health screenings, highlighted below:
 1.Lower healthcare costs
Some people skip health screenings because they might think it is unnecessary and they can save on costs. But if you look at the bigger picture, regular health screenings can save you a lot of money in the long run. With early detection, this will significantly lower the chances of needing surgery and other medical expenses. Treating a condition at a later stage may mean spending more money and time.
2.Eliminates further growth of diseases
Regular screenings can detect a disease before it advances to a more serious problem. Some diseases develop gradually, and their progression cannot be tracked unless the patient has frequent health screenings. Early detection, followed by treatments and knowledge of how to control the condition, can result in much better outcomes. Your doctor can also advise on proper management of the disease so you can take maintain your quality of life. Hence, it is essential to get yourself screened, even if you feel well today.
3.Identifies stress-related diseases
In our fast-moving world, many of us may experience stress and anxiety that are related to several diseases such as high blood pressure, hypertension and mental disorders. Regular medical screenings can ensure that these conditions are detected and managed before they become severe. At the same time, you will be better aware of your stress levels and learn how to manage it so it doesn't worsen your physical and mental health.
What are the types of health screening available?
In Singapore, there are 2 types of health screenings – basic and specific health screening. Basic health screenings are suitable for the general population and have been proven to be clinically effective and cost-effective. It consists of a physical check-up and screenings for common medical conditions such as diabetes and high blood pressure.
Specific health screening is used to diagnose specific diseases. It is done based on the patient's specific health needs, for example, family history or chronic diseases. The frequency of going for a health screening depends on 3 things: your age, health and family history.
Conclusion
Besides early detection, doctors can also advise patients on how they can work towards preventing any impending health problems because of their lifestyle. As such, it's wise to consult with a doctor and schedule for your next health screening soon!
As the leading healthcare app to help you manage your medical needs, download our MyCLNQ mobile app to connect you to a host of digital healthcare services! Through our telehealth platform, you can see a doctor online for your routine check-up and get advice on which health screening is recommended for you. You can also book a private ambulance service easily through the app to medically transport you from home to the clinic without much fuss!