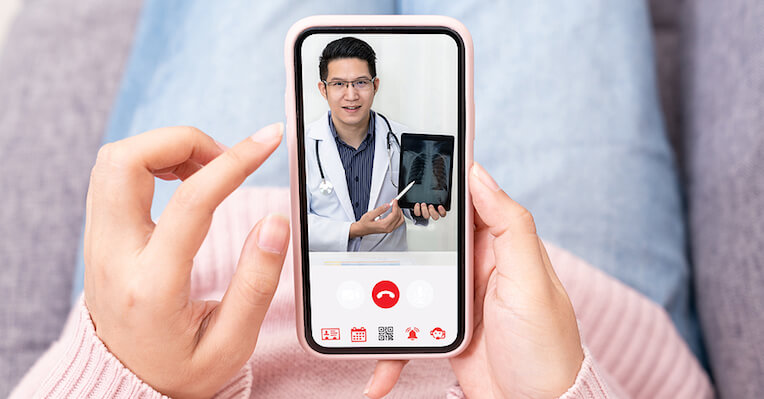 Traditionally, seeing a doctor for your medical needs is considered a time-consuming and hassling ordeal if an appointment is not scheduled in time.
But with the arrival and ever-increasing popularity of telemedicine in Singapore, that pain point is now less frequently experienced, and several advantages are brought to the table as well.
One of such advantages is the availability of online consultations with certified doctors. These board-certified professionals are similar to their traditional counterparts, except they perform their practice mainly online.
In this age wherein going outdoors still poses a risk due to the ongoing pandemic, acquiring medical aid within your home is an advantage. Discover the benefits of online doctor consultations and the advantages of on-demand, professional, medical advice.
1. Convenience at your fingertips
With the help of certain telehealth apps in Singapore, consulting with a doctor about your symptoms has never been more of a breeze. In this process, there's no more waiting at the clinic or over the phone.
When it comes to the consultation itself, you can opt for a video call so that you can show your physical symptoms, if there are any that may have manifested. When the severity of your illness doesn't warrant a face-to-face consultation, you may also choose to communicate with your doctor via telephone or chat. This flexible arrangement allows you to get your medical meets met with a simple click of a button.
2. Avoid the lines and waiting time
Not everyone has the luxury of time, either because of their daily schedules or something else entirely. Thanks to online consultations, the one thing that may have put off unwell individuals, which is waiting in line at clinics, is now eliminated.
Thanks to that convenience we mentioned, everyone can now attain a certified doctor's prescription without leaving the comforts of their own home or dedicating several hours of their rest day at the clinic. Ultimately, this modern process of providing aid benefits all parties involved.
3. Get prescribed medicine delivered straight to your home
Besides the possibility of speaking to a medical professional directly, they can also provide a proper prescription to the symptoms you may have.
But before they can do so, they must first ascertain the following:
Your current medical condition, symptoms, current prescriptions, drug history, and over-the-counter medications you may have recently taken
Accurately identify the issue that's causing your current condition after a thorough examination
Eliminate all possibilities of contraindications
Once everything is clear, only then can they give you an online prescription. Similar to a physical one, an online prescription provided to you by a doctor can be used to in pharmacies and other similar establishments. Most medical establishments will give you the option to drop by to collect your prescriptions or have them delivered right to your very doorstep.
Conclusion
With the availability of online doctor consultations, receiving professional advice from a certified virtual doctor is now easier than ever. And with the help of the MyCLNQ app, you can set an appointment whenever and wherever you may be, along with other telehealth services in Singapore, such as remote monitoring of vital signs and private ambulance.