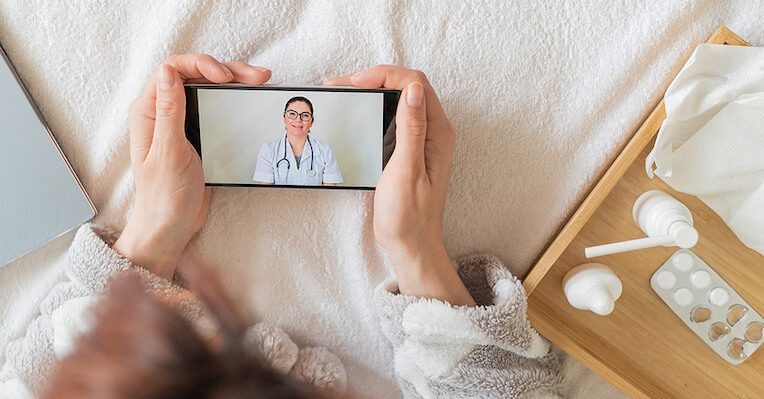 To keep up with the swift and constant development of the healthcare industry, healthcare delivery organisations are leveraging on innovative solutions. These solutions must combine disease-management, health informatics, and technologies to improve access to healthcare services, like telehealth.
Providing care to patients anytime and anywhere lies at the forefront of telehealth. Through this, patients can attain on-demand healthcare from providers with just a touch of a button. From bypassing lengthy waiting times to avoiding high-cost urgent care visits, find out more about how telehealth empowers patients to be more involved in their healthcare journey.
1. Enables quick assessment and triage
Not all healthcare systems are capable of prioritising the urgency of incoming appointments. In life-threatening situations, it might even lead to serious medical complications. Conversely, most minor illnesses can be addressed with minimal time and resources.
Either way, patients can immediately consult a doctor online through telehealth apps. For some patients, they might be triaged by the telehealth providers to seek an immediate assessment. As such, they might be directed to the respective clinic or hospital for an in-person appointment. Therefore, telehealth enables providers to ascertain which patients require in-person care through teleconsultations.
2. Telehealth improves the patient-provider relationship
Patients face the challenge of maintaining a consistent patient-provider relationship. In particular, those living further away from accessible healthcare facilities or have mobility issues can face challenges in attending in-person appointments. Not to mention, the traditional way of scheduling patients for regular check-ups and minor medical issues can limit the possibility of possible follow-up care.
In turn, telehealth can extend the reach of providers on top of helping to strengthen patient-provider relationships. Patients with an established patient-provider relationship can easily schedule follow-up appointments with a virtual doctor. Through convenience and flexibility, telehealth enhances the way patients are treated through digital means. It also enables care to occur via succinct, targetted follow-up visits that might even be more efficient than in-person visits.
3. Promotes access to high-demand speciality attention
Telehealth helps address the challenge of providing prompt access to specialists and caregiver services to patients who need triage or have just been discharged from the hospital. As a result, patients won't need to travel to a healthcare facility to receive care. Instead, they can receive on-demand speciality care regardless of the location.
To illustrate, vulnerable groups of patients can request post-discharge check-ups from medical caregivers to monitor their condition and support their healing progress. This is exceptionally essential to them, especially during the current pandemic, as lesser time spent outside means a reduced risk of their exposure to COVID-19.
4. It facilitates behavioural health support
Telehealth can streamline care delivery in psychiatry or other behavioural health disciplines. Complications surrounding behavioural therapy exists, such as questioning if making the trip down adds to the mental burden faced by the patient.
As long as the patient has a digital device, they have the option of seeing a doctor online – thus, enhancing the behavioural support program for patients. Alternatively, our MyCLNQ apps enable patients to have specialised home therapists make their way over the patient's house for an in-person consultation.
Anytime telepsychiatry is conducted in the comfort of the patient's home, it has a better chance of resulting in more favourable outcomes for the patient. Additionally, it helps them overcome the public stigma that closely follows the act of seeking mental health assistance. Since digital appointments with an online medical consultant is done in real-time, it offers patients the support at a time when they might need it most.
Telehealth offers a way for patients to reach out to a provider for questions regarding therapy, medication, and more. If a patient has any questions about their prescription, they can schedule an online visit to connect with a suitable provider rather than having to drive down to the hospital or wait for their provider to return their calls.
MyCLNQ aims to extend the reach of healthcare services beyond the brick-and-mortar healthcare facilities. By downloading our app, users can access a wide range of services, including arranging for a private ambulance in Singapore or an online consultation – all under one platform. Plus, our built-in AI feature allows users to find the nearest clinic available to them and cut down on long queue times to see a doctor.