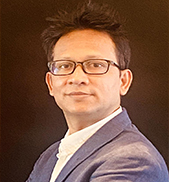 Anwar Rafique
Co-Founder & CEO
Anwar demonstrates an impressive background and domain expertise. He has 2 decades of diversified experience within banking and financial services. Anwar holds a master's degree in business and accounting, spending his corporate life primarily in Singapore.
Anwar believe in giving back to the community and is a grassroots leader engaged in volunteer services. He is fascinated with all new technology like AR/VR, AI & Machine Learning and how this can be used to make more efficient and affordable digital healthcare service to the community. Before starting his entrepreneurial journey, Anwar was heading strategy & risk team with top tier bank in Singapore.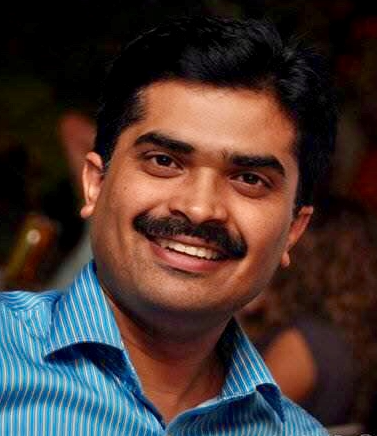 Gangesh Kumar Jha
Co-founder & COO
Mr. Gangesh Kumar Jha has a combined 20 years of experience in Supply Chain Technology, healthcare, and leadership. Dynamic, problem solver and team leader with expertise in developing partnerships internal & external. Mr Gangesh ensures that our business is well-coordinated and productive by managing its procedures and coaching its people. His core strength is to combine skills in Product Management and deploy design led digital and AI technologies aimed at addressing health system efficiency. He is an excellent leader who can discover the most efficient ways to run the business.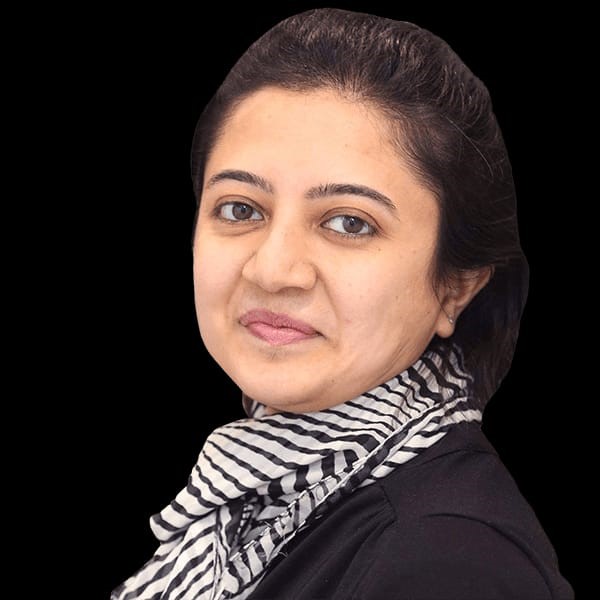 Dr. Sangeeta Aditya
Chief Business Officer
Dr. Sangeeta Aditya with more than 17+ years of experience in scientific research, corporate and management in the area of genetics, molecular, synthetic Biology, forensic identification, healthcare and personalised genomics, she is currently seeking to utilize her highly transferable skills to make impactful innovation and aiming to contribute to the global health industry. She is passionate about promoting and supporting women-led healthcare and life science start-ups looking to launch and expand in the global market through mentorship, guidance, and fundraising for inclusive growth. At GWASE, she initiated a partnership with the Australian Consulate-General; Chennai, India called AusBridge that promotes and support the empowerment of women and attracts them to STEM for minimising the gender parity.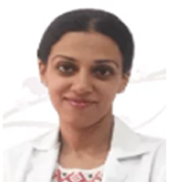 Dr. Puneet K. Kochhar
Medical Advisor
Dr. Puneet K. Kochhar is a medical advisor to Ssivix Lab and clinician par excellence with extensive experience in the field of ART. She has previously worked as Assistant Professor at the prestigious Lady Hardinge Medical College, Delhi and as Consultant Gynaecologist and IVF specialist at the world's First IVF center at Bourn Hall Clinic in Cambridgeshire, UK, and has performed thousands of ART related procedures (ovum pick ups, embryo transfers, hysteroscopies and laparoscopies) while consistently delivering high pregnancy rates.She has numerous publications in national and international journals, and is a reviewer for variousjournals. She has consistently been awarded top honors in various conferences for oral and poster presentations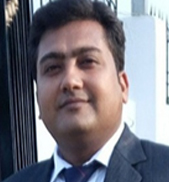 Irshad Alam
Country Sales Head (India)
Irshad Alam an MBA in Health management is Country Sales Head (India), leads the Sales & Marketing Team for Ssivix Lab. He has overall 15 years of experience within Healthcare industry for companies such as CIPLA. Single-handedly built India office from scratch. Conducted headhunting campaign to build pioneer team, then trained and empowered staff to take on additional responsibilities and serve market needs.Coached regional sales & marketing team to achieve revenue growth. Created new range of product offerings optimized for developing markets in APAC. Irshad is determined on his vision "to increase sales and improve efficiency."