What is Sinovac COVID-19 Vaccine?
Sinovac is the sixth vaccine to be authorised by the World Health Organization (WHO) for its emergency use listing, and received WHO validation for its safety, efficacy and quality.
WHO has thoroughly assessed the data on quality, safety and efficacy of the Sinovac vaccine and has recommended its use for people aged 18 and above.
As part of our national effort to encourage the population to get vaccinated against COVID-19, MyCLNQ Group will be offering Sinovac COVID-19 vaccine at selected MyCLNQ clinics in Singapore.
How does the Sinovac COVID-19 Vaccine work?
While Pfizer-BioNTech/Comirnaty and Moderna are messenger RNA (mRNA) vaccines, Sinovac uses an inactivated virus to fight against COVID-19.
The Sinovac COVID-19 Vaccine works like traditional vaccines, where it introduces a weakened version of COVID-19 virus, which triggers our immune system to fight the virus.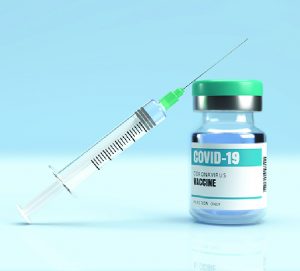 How can I book an appointment to receive the Sinovac COVID-19 Vaccine?
Please use your own name, NRIC, email, contact number and date of birth for booking of appointment as the slots are valid for individual bookings ONLY.
Book your vaccination appointment through the link below. Booking of vaccination appointments will be on a first-come-first serve basis. Sinovac vaccines are subject to availability.
Upon confirmation of vaccination appointment, you will receive an SMS notification.
If you do not receive the SMS notification, please call our cliniq at 81893129 (Everyday: 9 am – 9 pm).
For enquiries on Sinovac COVID-19 vaccinations/vaccination appointments, you may call our hotline: 81893129 (Everyday: 9 am – 9 pm) or Whatsapp or email sales@myclnq.co
Book Your Appointment
" Unfortunately we don't have any stock of Sinovac. Sorry for inconvenience."
Booking of appointments can ONLY be done in the link above. MyCLNQ will NOT accept booking of appointments via calls and emails.
Sinovac vaccination slots are non-transferrable.
Booking slots are non-transferrable and valid for individual booking ONLY.
Booking slots are non-transferrable and valid for individual booking ONLY.
People who meet these requirements will be eligible for Sinovac COVID-19 vaccine.
Above 18 years old
Do not have a history of anaphylaxis (serious life-threatening allergic reaction)
Pregnant women (in any trimester) CAN be vaccinated with CoronaVac. Prior to receiving the vaccine, pregnant women may choose to discuss the vaccination considerations with their obstetricians.
Have not taken any prior COVID-19 vaccinations
Please consult our doctors if you are unsure about getting the vaccine. You may also refer to this link for more information:https://www.moh.gov.sg/covid-19/vaccination
We got you covered with COVID-19 Vaccine Essential
Singapore residents who received the Sinovac COVID-19 vaccines at MyCLNQ will get a COVID-19 vaccination side effect insurance coverage included in the price.
MyCLNQ is the first to get insurance coverage for the Sinovac COVID-19 vaccine. Get your vaccination from MyCLNQ and you will be automatically covered under the policy* and no application/sign-up is required.
*Terms & conditions by insurer apply.