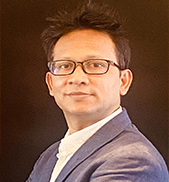 Anwar Rafique
Co-Founder & CEO
Anwar demonstrates an impressive background and domain expertise. He has 2 decades of diversified experience within banking and financial services. Anwar holds a master's degree in business and accounting, spending his corporate life primarily in Singapore.
Anwar believe in giving back to the community and is a grassroots leader engaged in volunteer services. He is fascinated with all new technology like AR/VR, AI & Machine Learning and how this can be used to make more efficient and affordable digital healthcare service to the community. Before starting his entrepreneurial journey, Anwar was heading strategy & risk team with top tier bank in Singapore.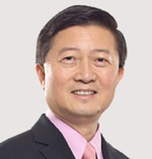 Mr. Tan Wang Cheow
Strategic  Business Advisor
Mr. Tan Wang Cheow, PBM is the Executive Chairman of Food Empire Holdings Limited ("Food Empire") and Strategic business advisor to MyCLNQ Health. Mr. Tan is founder of Food Empire and has been instrumental in guiding the Group's business, including taking the company public in 2000. Mr Tan has been active in the local grassroots community since 1990. He received the Service to Education Award in 2014 and 2020 by the Ministry of Education, and was awarded the Public Service Medal in 2014 for his significant contributions to the society and in the field of business. In 2018, he received the NUS Business School Eminent Business Alumni Award (Senior Alumni Category) for excelling in Singapore and beyond, as well as for having made contributions to serve the community. Mr Tan served as Chairman of School Advisory Committee of Woodgrove Secondary School from 2010 to 2020 and is currently a Patron to the committee.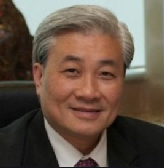 Dr. Wong Weng Hong
Medical Advisor
Dr. Wong has over 30 years experience in setting up, acquiring and managing medical practices and facilities in Singapore and China. He is founder of Healthway Medical Corporation and has served as CEO & Managing Director in several listed healthcare companies such as Healthway Medical, OUE Lippo Healthcare, AsiaMedic and Perennial Healthcare Assets Management. He has been rewarded with the pleasure of working closely with management and clinical teams from many parts of Asia. Dr. Wong gets great satisfaction in identifying, advising and turning around healthcare related businesses.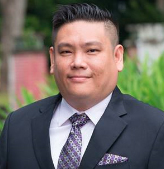 Dr. Tan Jit Seng
Strategic Advisor
Dr. Tan Jit Seng is the Founder & Director of Lotus Eldercare Private Limited Dr Tan is an accredited assessor for FDWG, IDAPE, Elder shield, InterRAI and for Mental Capacity Act to do Lasting Power of Attorney or Mental Capacity Assessments. Dr Tan was invited to help out with the new transitional care service in KTPH in March 2012 and supported the programme in its various forms for 5 years, until its restructuring in Feb 2017. In May 2013, Dr Tan also took up the challenge to support charity home medical services under Lotus Eldercare for Thye Hua Kwan  Ensuite Home Care until May 2015.Dr Tan is also the vice president of APARA, a network of organizations and professionals in Singapore and the region who are passionate about technology augmenting the workforce vis-à-vis workforce displacement.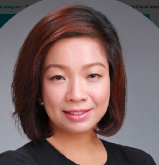 Ms Veron Lee
Financial Advisor
Ms Veron is a seasoned financial services professional with proven management experience in pioneering a start-up. Strong product and regulatory/compliance knowledge with track record of growing and digitally transforming proven experience in start-up operations. Veron was CFO of private banking and asset management company and had also been part of Asian Financial leader's program organized by Human capital Singapore.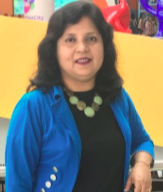 Mrs. Anupama Jha
Director, Strategy
Anupama in her role as strategy director, acts as an internal partner concerning daily business matters as well as a strategic advisor for our clients regarding social media, performance marketing, and brand strategy. Her many years of experience, both, on the agency and the client side, and her degree in economics make Anupama the perfect counterpart for digital cross-channel campaigns and storytelling. As an interface function of project management and creation, Anupama and her team are the gatekeepers of KPI's while at the same time initiating innovations and chasing for trends. Anupama believe in giving back to the community and is a grassroots leader engaged in volunteer services.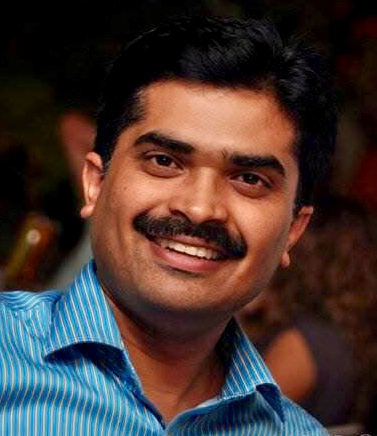 Mr. Gangesh Kumar Jha
Co-founder & COO
Mr. Gangesh Kumar Jha has a combined 20 years of experience in Supply Chain Technology, healthcare, and leadership. Dynamic, problem solver and team leader with expertise in developing partnerships internal & external. Mr Gangesh ensures that our business is well-coordinated and productive by managing its procedures and coaching its people. His core strength is to combine skills in Product Management and deploy design led digital and AI technologies aimed at addressing health system efficiency. He is an excellent leader who can discover the most efficient ways to run the business.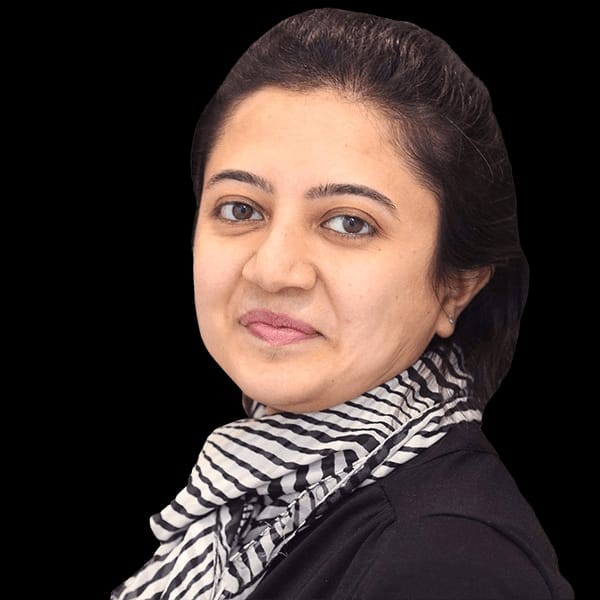 Mr. Gangesh Kumar Jha
Co-founder & COO
Dr. Sangeeta Aditya with more than 17+ years of experience in scientific research, corporate and management in the area of genetics, molecular, synthetic Biology, forensic identification, healthcare and personalised genomics, she is currently seeking to utilize her highly transferable skills to make impactful innovation and aiming to contribute to the global health industry. She is passionate about promoting and supporting women-led healthcare and life science start-ups looking to launch and expand in the global market through mentorship, guidance, and fundraising for inclusive growth. At GWASE, she initiated a partnership with the Australian Consulate-General; Chennai, India called AusBridge that promotes and support the empowerment of women and attracts them to STEM for minimising the gender parity.